Show-Me Missouri feature includes historic Cuba building
A recent email from author Jim Winnerman alerted me to the publication of his article on Mesker buildings that would include information on Cuba's Mesker building in Show-Me Missouri Magazine. A vintage Mesker building has a metal front applied to a rather plain building to give it architectural detail. It was a economical, quick way for a businessman to enhance his store front. Besides detailing the history of the company that made the Meskers, the article "Pressed for Time Discovering Missouri's Meskers" includes the locations of Meskers in Missouri, both restored and those that have fallen on hard times.
Unfortunately, Cuba's contribution to the article, located on Smith Street, just off Route 66, is one of Cuba's biggest eyesores. An earlier blog "Cuba's Mesker building needs rescue and restoration" explained its significance and provided several photos. In the past, attempts to rescue the building were thwarted, and now a legal situation seems to have the building tied up while it continues to be a blight on the historic district.
The article quotes Marilyn Stewart of Cuba's Historical Preservation Commission concerning the plight of Cuba's Mesker building. Stewart has worked to identify and chronicle Cuba historic buildings. Cuba's Mesker is deteriorating and according to Winnerman's article a piece of the facade has fallen off and sets in the mayor's office while the fate of the building is in question. More details can be found in the article and magazine.
Cuba's citizens have often stepped up to restore Cuba's historic buildings. It is hoped that the issues surrounding this building will be resolved before it is too late and that the building can be restored and repurposed so that Cuba's Mesker building can continue its history in Cuba.
In the meantime, read Winnerman's article and appreciate Cuba's Mesker for what it was instead of what it is now. If you have memories of the building in its better days, please share them with us in the comments section. Perhaps we can keep the building alive in our memories and hopes for the future while it is awaiting rescue.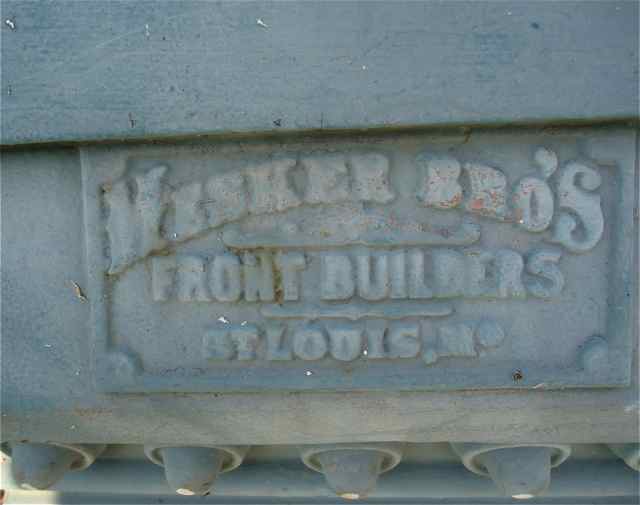 2 Responses to "Show-Me Missouri feature includes historic Cuba building"