Aerial views above Cuba, Missouri in 2012
As part of its ongoing art projects, Viva Cuba commissioned a Christmas painting of Santa over Route 66 in Cuba. It will be a nostalgic-style of painting, and Viva Cuba offer prints created so that anyone who wants to buy one can share in this piece of art and Cuba history. Ray Harvey, who has painted a number of murals in Cuba, is the artist who will paint the commission. His painting won't look like these aerials, but as part of his research, he needed to fly over Cuba and orient himself to the Route 66 corridor.
On May 10, 2012, Harvey and local pilot Don McGinnis took off from Mosby Field in Cuba to fly the skies of Cuba. It was a clear day with blue skies. Harvey took the photos, and he is sharing them with us so that we can get a "bird's eye" view of Cuba.
This photos will become part of Cuba's history and will freeze our development for future generations to see. The prints made from the image of Ray Harvey's painting will debut at Route Cuba Fest 2012. More details of this offering will be presented when the painting is completed.
To see a previous aerial of the Fanning area go here.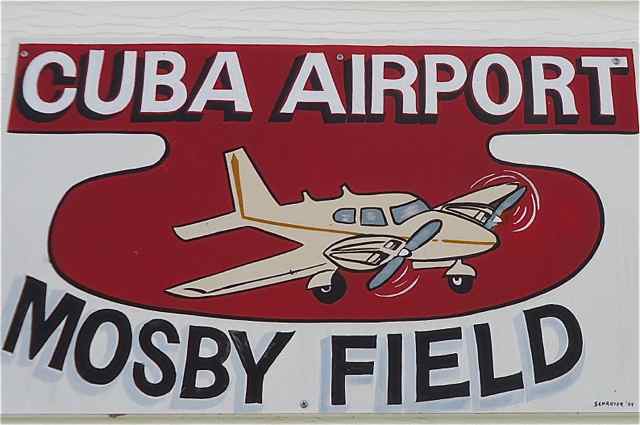 4 responses to "Aerial views above Cuba, Missouri in 2012"