They trashed your town…trash zombies hit Cuba
They trashed your town..
Yes, it's true. While you weren't looking, they trashed your town.
They threw their beer cans on the lawn of your museum.
They threw their drink bottle in front of the Recklein Memorial Library, where it is now surrounded by debris. I don't think this is what William Recklein had in mind when he built the library as a memorial to his wife.
They emptied their cars at the car wash, and the result wasn't pretty. We don't like how some people "clean out their cars."
Snacks were discarded in the historic district.
They re-landscaped the flower boxes with a beer bottle. Maybe they thought they would grow full beers by spring.
Fast food wrappers, lottery tickets, plastic grocery bags, candy wrappers…
Who are the trash zombies who come while we aren't looking and leave their droppings behind?
Who will clean up after them? Didn't they get the memo?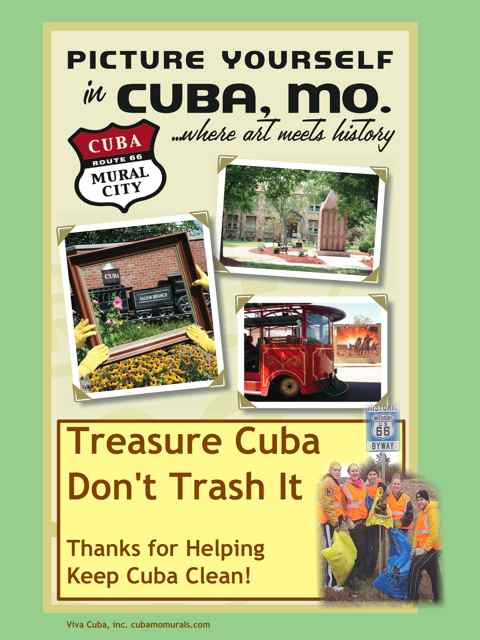 Viva Cuba Adopt-A-Street Program is available if you, your organization, or business would like to keep our town a cleaner place to grow a business or raise a family. Watch for details of our annual Trash Bash in May.