Acclaimed Route 66 Author Jim Hinckley to debut Route Encyclopedia at Cuba Fest 2012
Cuba Fest 2012 on October 20-21 in Cuba, Missouri will have crafts, music, trolley tours, food, a 5K race, apple butter making, and family fun as it always does. This year the Tri-C organization that organizes the event has chosen a Route 66 theme in keeping with a special event at this year's Cuba Fest.
Arizona Route 66 author Jim Hinckley will debut his long-awaited Route 66 Encyclopedia at Cuba Fest. Of the eight Route 66 states and the numerous larger, more well known communities that have the distinction of being Route 66 towns, you might wonder why Mr. Hinckley has chosen small Cuba to debut his book.
Hinckley stated, "On our trip in October of 2011, we became enamored with the tangible passion for the highway manifesting itself in Cuba, the people like Connie and Riva Echols that exemplify the spirit of the road, and the friendliness of the people in the community, and for that reason, I selected Cuba and Cuba Fest as the venue for the book's introduction." Hinckley also sees his book tour as a way to promote the small towns and "mom and pop" Route 66 businesses.
In October of 2011, Hinckley stayed at Connie Echols' Wagon Wheel Motel and, along with Missouri's Route 66 writer Joe Sonderman and the author of the Wagon Wheel Motel's history Riva Echols, he held a book signing of his  book Ghost Towns of Route 66. The hospitality that he encountered there, and the spirit of Cuba impressed him enough to want to return for Cuba Fest with his new book, the long-awaited  Route 66 Encyclopedia.
The new atlas will create a time capsule of the 85-year history of Route 66. The book will have a concise history of every community along the Route 66 alignments and provide biographical sketches of the individuals who were and are instrumental in its development, transition, and current interest. Hinckley enlisted the assistance of Route 66 historians for research and vintage images. Hinckley and his wife have provided more current images in the book.
The book will also deal with sites and locations crucial to the Route 66 story and its history, including the "World's Largest Negro Dude Ranch" and a profile of Victor Green, the creator of the Negro Motorist Green Book. The atlas also includes a lively section on the crimes associated with Route 66.
Although Hinckley realizes that the ever-evolving road prevents a totally up-to-date volume, he stated "it is the most comprehensive work yet published about Route 66."
Route 66 The Mother Road on-line magazine is partnering with Hinckley and Cuba Fest to provide ongoing advertising for the event between now and Cuba Fest in October.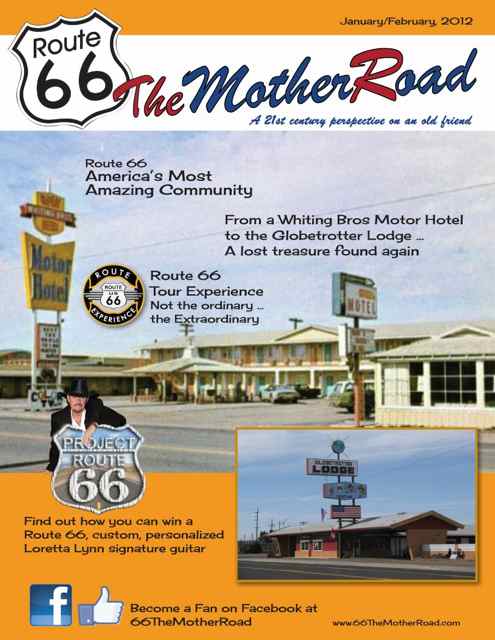 This year's Cuba Fest should, in additional to the usual annual events, offer even more richness with the debut of this significant book. Mark your calendars for October 20-21 in Cuba as we prepare to rock the road with this event and perhaps a few surprises. For event updates go to Route 66 Cuba Fest 2012 on Facebook or visit the event's website page.
Registration form for Vendor Booth: 
For a food vendor application, check here. For a craft vendor application, go here.
If you would like to see scenes from past Cuba Fests and from around Cuba, check out this slideshow. There is music, so if you are watching this at work, you might want to mute the tunes.

 The contact person for Route 66 Cuba Fest 2012 is Cheri Schuette. Her email is steve209@centurytel.net. Phone numbers are 573-885-2988 or 573-259-0480.

For more information and photos of Cuba, Missouri, check the Viva Cuba website or more posts on this blog.

If you will be traveling to Cuba and would like to check lodging and attractions, visit the Cuba Chamber of Commerce website.

UPDATE: The Tri-C Organization is proud to announce that the Route 66 Road Crew band from Nashville, Tennessee will play at Belmont Winery on Route 66 on the Saturday evening of Cuba Fest from 6 pm to 9 pm..  The band received the first Bobby Troup Artistic Recognition Award from the international Route 66 Association in 2011.  According to their website this rockabilly band performs songs from America's rock n' roll era. Hear the songs of Elvis Presley, Rick Nelson, Chuck Berry, The Big Bopper, Buddy Holly, the Everly Brothers, and Asleep at the Wheel, as well as some Route 66 tunes.

5K Mural City Run: